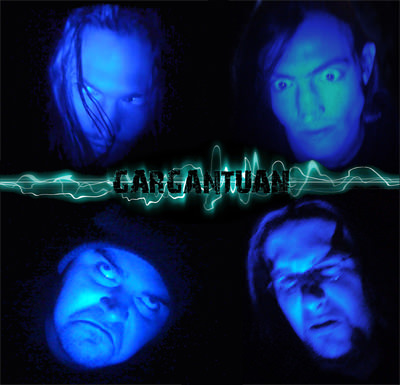 Gargantuan are:
Aidy Reihill (Bass/Vox) - Rony Reihill (Guitar)
Chris Duffy (Guitar) - Craig Stockdale (Drums)
GARGANTUAN are a 4 piece death metal band from Ireland, who's malignant brand of death metal is a high impact mix of different strands of the genre. Taking cues from the old guard, their highly technical assault is founded on a huge, bottom-heavy, pummelling sound.
Shirking the stigma of being a jack of all trades, but master of none, Gargantuan's frantic, meandering, sometimes even doom laden technique may be stylistically sporadic, but is executed with a ruthless ferocity and precision that compounds it into a keenly honed, sonic edge.




The music of Gargantuan is devoid of condescending messages and sentiments, intended to manipulate listeners into assimilating their perspective. Instead, themes including misanthropy, torture, genocide, and sadism, are intended for the individual, to draw their own conclusions.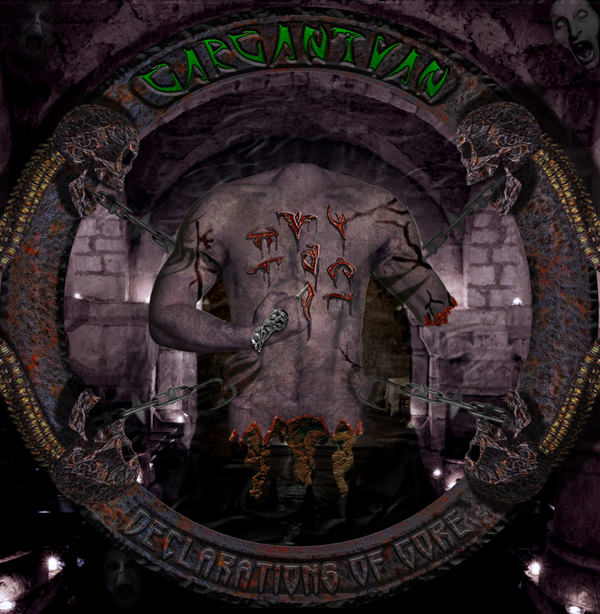 Gargantuan have played with bands including Bloodshot Dawn (UK), Enthroned (Bel), Overoth (Ire) and Godgate (Swe), and have toured with Parricide (Pl), Sphere (Pl) and Dichotomy (Ire).
2010 saw the release of their first demo GARGANTUAN, and 2013 has seen the release of their first proper production, the EP Declarations of Gore, which received widespread acclaim from various metal publications.
Building on their ever increasing momentum, Gargantuan will be bringing their repugnant brand of filth to a venue near you soon!